Fresh Hope Chat is cheaper than Therapy!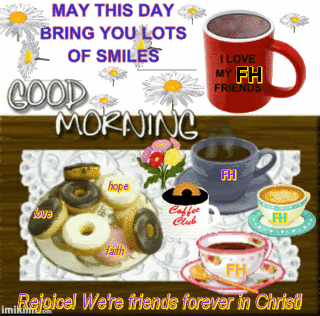 I realized it might be easier for everyone if I gave the chat thread it's own page...so that's what I did! Now it should be easy for everyone to find it!
I hope you all had a great day today. It was a really busy one for me. I found a way to make blogs totally private so I worked on setting one up for counseling, like I had in the private forum on FH before. Then of course had to do more on each of the other blogs as well. Still a lot of work left to do, but they're all getting there.
Only problem is that I won't be able to do as much tomorrow as it will have to be a short day for me. Two of my grandkids, Elijah and Alissa, are in a dance at school tomorrow and my granddaughter Cassandra is now back from Italy so I'm hoping to get to see her too. So don't worry if I don't get a lot done tomorrow, I'll work on them more every day.
Hope to see you all soon, and I hope you all like having this on it's own page!